Welcome to Year 13!
This website was established as a way to chronicle the curriculum for Rainshadow Community Charter High School.

Our mission of "creating empowered community members through real world education" has been more fully realized this year with the addition of two donated school vans. Check out our student created commercial below to learn more!
Powered by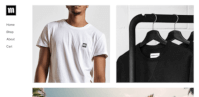 Create your own unique website with customizable templates.